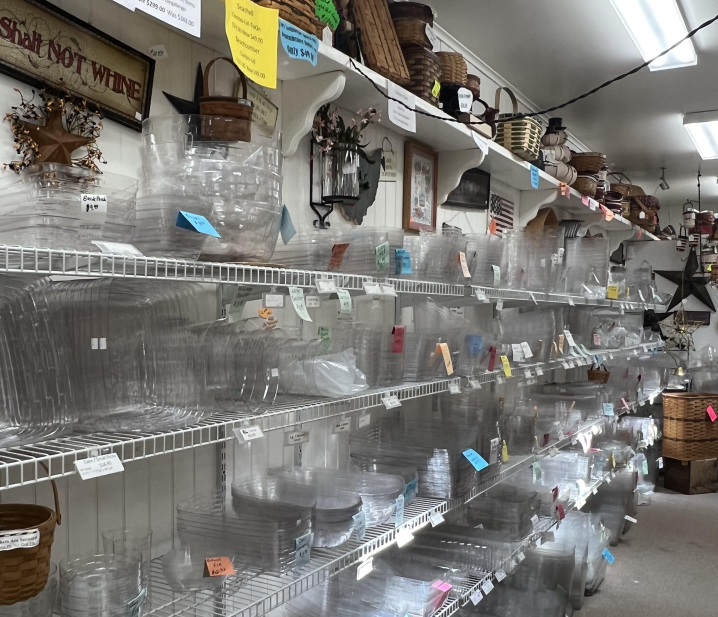 Welcome to Dresden's Baskets and More, Where Quality Matters Most! Located next to the World's Largest Basket in downtown Dresden, Ohio. Our plastic protectors are made to fit the Longaberger Baskets with a cloth liner in them. 
Baskets do tend to spread over time which is very common.  We Only List the actual Basket Size for your convenience. Protect your investment and the planet, with our Plastic Protectors made from Recycled Materials. On-line, or during your next visit you will find that we have the Largest Selection and Best Quality of Plastic Protectors in Stock. 
Open All Year. Extended Hours Available for you and your groups.  
Hours: 10am - 4Pm Monday-Saturday
Closed Sunday
Due To Staffing Issues Hours may vary. 
We will be Closed September 4, 2023 For Labor Day

Questions?  Call us:  740-754-1244